AGENDA 2030
SAFE CONSULTING strongly believes in the sustainable development of the planet and all individuals, promoting the 2030 agenda.
SAFE CONSULTING has renovated its administrative and operational headquarters, making it environmentally impactful or energy independent, thanks to plants that exploit solar energy, storage systems for heat and electricity and maximum thermal insulation.
Agenda 2030 what is it?
The 2030 Agenda for Sustainable Development is an action programme. Signed in September 2015 by the governments of the 193 UN member countries, it incorporates 17 Sustainable Development Goals into a major action programme for a total of 169 targets.
It must include and include 5P
The official launch of the Sustainable Development Goals coincided with the beginning of 2016, leading the world on the road to the next few years: the countries, in fact, have committed to achieving them by 2030.
It represents common objectives on a set of issues that are important for development, which must include three fundamental elements: economic growth, social inclusion and environmental protection.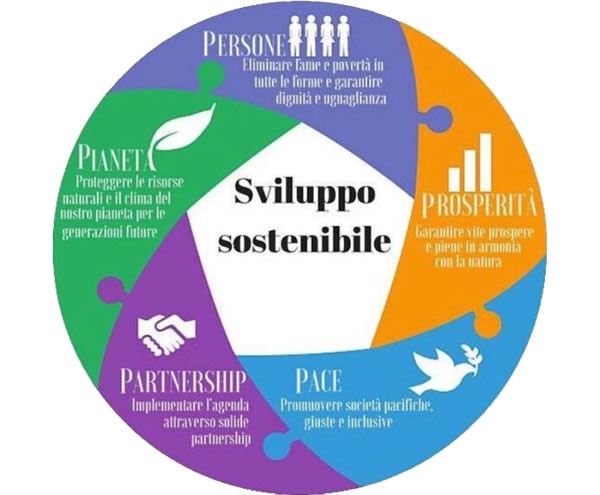 "Common goals" means that they affect all countries and individuals: no one is excluded from them, nor should they be left behind on the path necessary to take the world on the path of sustainability.